News Gallery - Gurudev Brahammanand Sarswati 150th Birthday Celebration.
---
Posted on 30/11/2022 16:50:41 PM
---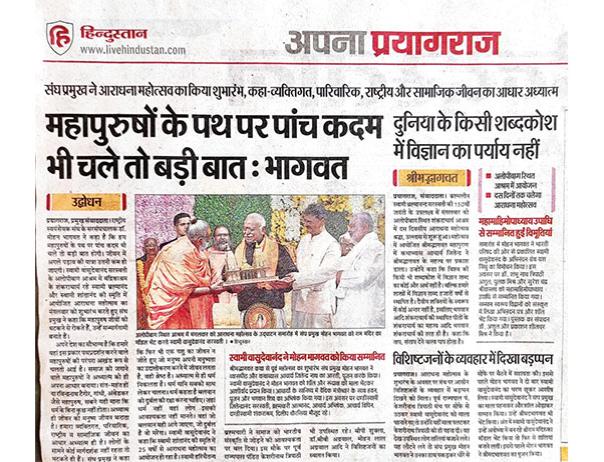 ---
Share!
Today in Prayagraj, on the occasion of the 10 days, 150th birth anniversary and Aradhana celebration of Jagatguru Shankaracharya Jyotishpeeth Uddharak Brahmaleen Swami Brahmanand Saraswati Ji Maharaj in the presence Jagatguru Shankaracharya Swami Vasudevanand Saraswati Ji Maharaj Trustee, Ram Janmabhoomi Teerth Kshetra, Ayodhya and Rashtriya Swayamsevak Sarsanghchalak Honorable Mr. Mohan Bhagwat ji and Shri Keshari Nath Tripathi ji, former Speaker of Uttar Pradesh Legislative Assembly and former Governor of West Bengal and Chairman of Maharishi Vidya Mandir Schools Group Honorable Shri Brahmachari Girish ji, Chancellor of Maharishi Mahesh Yogi Vedic University Madhya Pradesh and other saints.